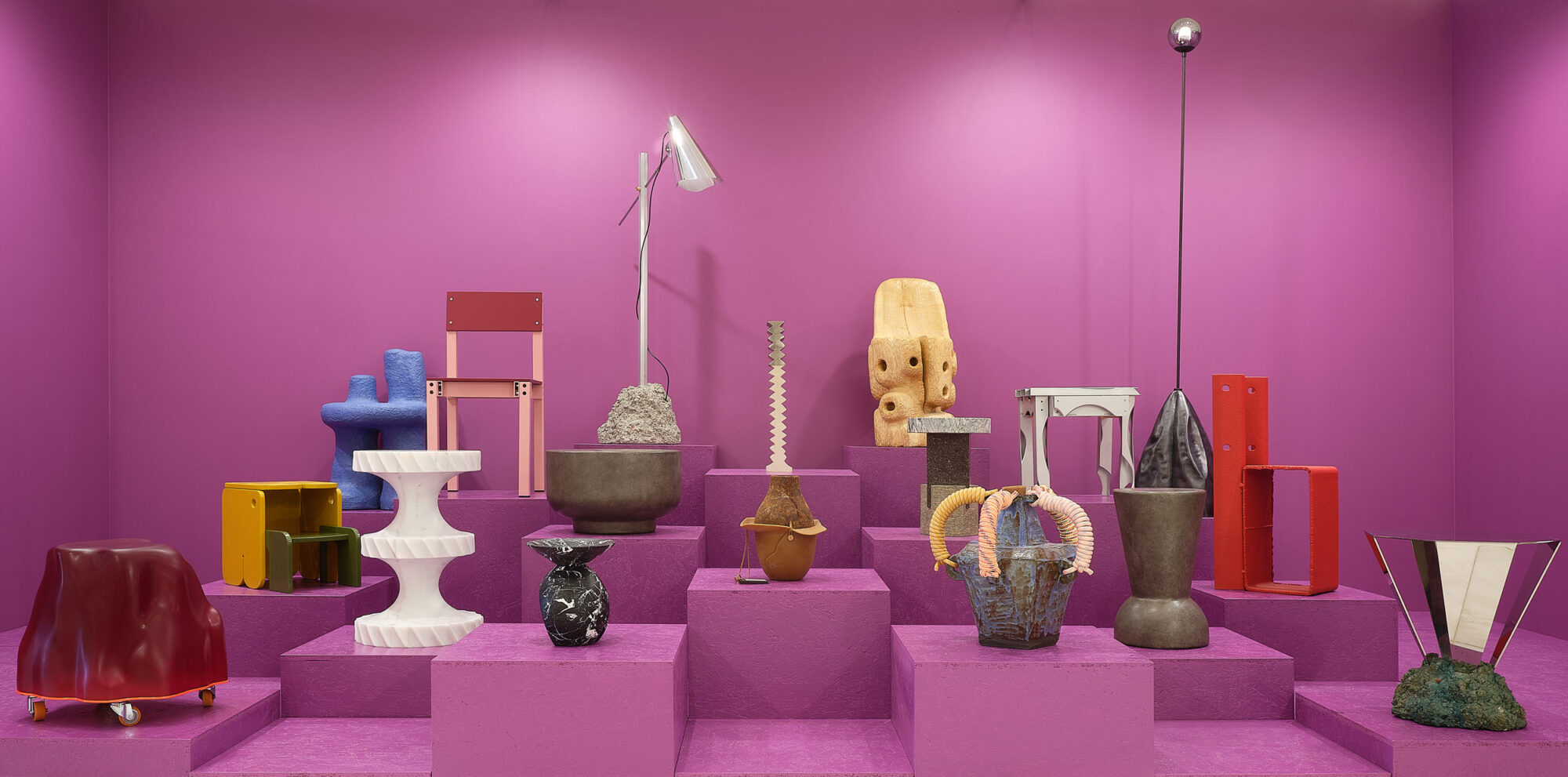 Conversations on Domesticity
curated by OoCI with pieces from Eleni Vernadaki, Faye Toogood, Forma Fantasma, FOS, Fredrik Paulsen, India Mahdavi, Karl Monies, Oeuffice, Older Studio, Objects of Common Interest, Paul Matter, Philippe Malouin, Polina Miliou, Sigve Knutson, Soft Baroque, Valentina Cameranesi.
Within a monochromatic space, 18 objects are placed on a three-dimensional square grid podium forming one singular element. Objects are seen only in relation to one another, in the foreground and background, side by side engaging with each other in an ever-changing dialogue as one pans through the space. Each view moment is a new framed juxtaposition, a new conversation on domesticity; about form, function, scale, and materiality.